FTI has modest view for 2020 output
Automotive_Industry_News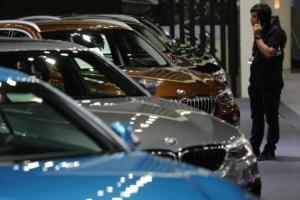 The Federation of Thai Industries (FTI) has a conservative outlook for car production in 2020, staying at 2 million units because of many global economic difficulties.
This projection is a decrease of 0.68% from production in 2019.
The country's car output is produced for two segments: local sales and exports. The FTI's automotive industry club said both segments still face a host of risks.
Of the targeted production in 2020, 1 million is projected for each segment, down 0.75% and 5.13% year-on-year for domestic and exports.
Surapong Paisitpatanapong, the club's spokesman, said the US-China trade war and the US-Iran military tensions still influence the overall global economy and trade. Thailand's automotive industry is no exception.
Some countries have cut their purchase orders, resulting in lower car production, he said.
"The contraction in output will continue from 2019 as large countries like China and the US also suffer from bearish car production," said Mr Surapong.
"The baht's appreciation will slash the value of car exports. It will cause some manufacturers to relocate their production bases outside Thailand to avoid the strong currency."
Regarding local sales, he said the drought will impact farmers' purchasing power and the tourism sector will suffer from a decline in visitors.
"The local economy remains uncertain, especially with political instability and the government's budget disbursement," said Mr Surapong.
Yesterday the club reported 2019 car production dropped 7.1% to 2.01 million units, pressured by contractions in both local sales and exports.
He said full-year car output remained above 2 million units as previously expected.
Local sales in 2019 totalled 1.01 million cars, down 3.3% from the same period last year.
But 2019 sales saw the first contraction in three years.
"The local market still suffers from auto loan rejections by financial institutions, but many car distributors launched new models in the fourth quarter of 2019, so some bookings will be delivered to buyers in 2020," said Mr Surapong.
The club reported car exports in 2019 stood at 1.05 million units, down 7.59% year-on-year. Shipment value stood at 546 billion baht, down 8.21%.
Asia was the largest export destination in 2019, totalling 318,752 cars, equal to 30.2% of the total volume, while Oceania came in second with 301,923 shipped cars for the period.
Source: https://www.bangkokpost.com/auto/news/1841619/fti-has-modest-view-for-2020-output
News more