Japan automakers pump brakes on expansion worldwide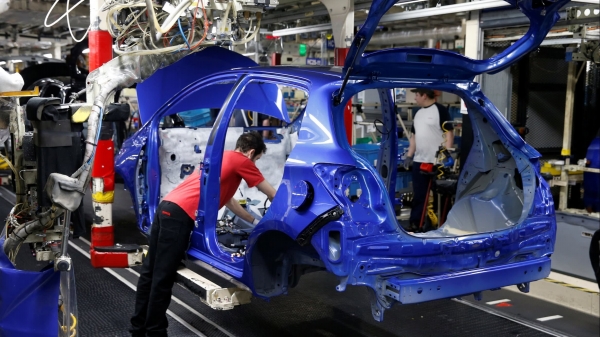 Japan automakers pump brakes on expansion worldwide
Toyota-Mazda plant in US and Suzuki's India plans delayed amid pandemic

TOKYO -- Japanese automakers have put plant construction on hold around the world as the coronavirus outbreak spreads, reassessing plans to scale up capacity amid an increasingly clouded market outlook.
Toyota Motor and Mazda Motor recently informed officials in the U.S. state of Alabama that they will postpone the opening of a $1.6 billion joint venture plant there. The state's governor had issued a stay-at-home order earlier in the month to contain the spread of virus infections.
The COVID-19 epidemic has impacted deliveries of important equipment and slowed construction of the Alabama plant. Toyota and Mazda now expect vehicle production to begin in the latter half of 2021, a few months later than scheduled.
Toyota and Mazda formed the capital and operational collaboration in 2017, aiming to assemble 300,000 sport utility vehicles at the plant each year. Production volume would be split equally between the two partners.
A delayed plant opening would leave the two companies in poor position to stage a comeback in North American sales through the high-demand SUVs.

Read more:https://asia.nikkei.com/Business/Automobiles/Japan-automakers-pump-brakes-on-expansion-worldwide
News more