Passenger bus and Thai automotive industry development
Articles_News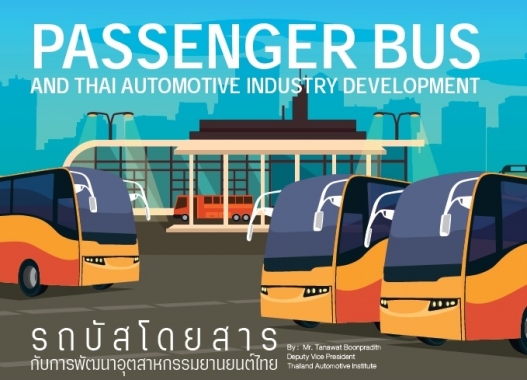 by Mr.Tanawat Boonpradith
Audit & Assessment Division, Thailand Automotive Institute
from Automotive Navigatior Magazine issue Jan-Mar, 2020

Talking about Thai automotive industry development jumping to the S-Curve industry (electric vehicles, autonomous vehicles and aviation), we often think about the development of passenger cars or pick- up trucks with high volume of production which half of the domestic production is for export sales and become an important part of the automotive industry development and support national development constantly over the past decades. However, the passenger bus industry is equally important, we should support the bus companies which mostly are Thai owners and contribute to our automotive industrial development as well.
Addition to the above, the bus safety and environment is indispensable. Currently, the government agencies such as Thai Industrial Standards Institute (TISI), Ministry of Industry and the Department of Land Transport (DLT), Ministry of Transport have developed mandatory standards together with private companies for more driving safety and reducing the environmental impact. Both agencies tend to adopt the UN ECE standards as following list.
The government's policy is upgraded to Euro 5 and 6 emissions standards respectively for less environmental impact including the development of safety standards to support the next-generation mobility such as the battery safety in accordance with the UNECE R100 standards etc.
And the enforcement of safety standards in accordance with the announcement of the Department of Land Transport as the following list: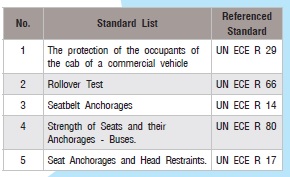 DLT tends to continuously develop greater safety standards for drivers and passengers.
In this article, we would like to talk about "Cherdchai Corporation Limited", a Thai passenger bus manufacturing company with a dream of seeing Thai buses globally recognized and currently in collaboration with the academy to develop passenger bus standards to comply with both TISI and DLT standards including the collaboration with multinational corporation in developing passenger buses to the S-Curve industry which is the government's target.

Cherdchai Corporation Company Limited was founded on August 28, 2015 by Mr. Surawut Cherdchai with the vision to build and support public transportation system which buses designed and manufactured by Thais with convenience, safety, and modern technology widely used across ASEAN and its mission for ASEAN bus production hub and building knowledge for the potential competitive advantages in the international market.
The company's development has responded to the S-Curve industry as following:
1. Expanding market into the aviation industry by producing low floor buses to transport airline passengers in the airport since 2015 such as Bangkok Airways, Thai Air Asia and Thai Airways including Lao Airlines in 2017 as well.
2. Developing buses for the electric vehicle industry
2.1 Hybrid Low Floor Bus
2.2 Electric Low Floor Bus (in collaboration with Suranaree University of Technology and Provincial Electricity Authority)
At present Cherdchai Corporation Limited is approved to set up its operation in Free Zone to become a bus production base starting with the production of hybrid buses which in the process of improvement and development of production capacity by increasing efficiency and productivity.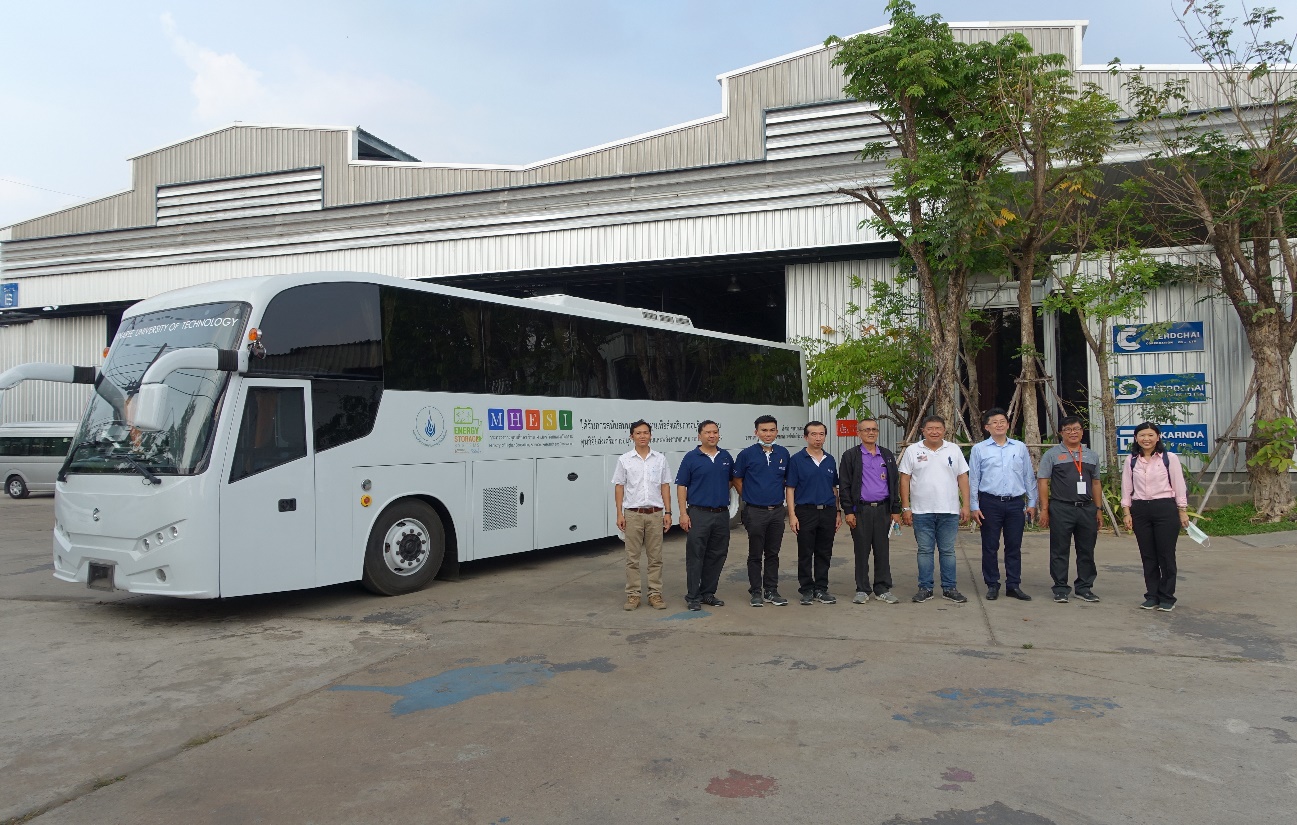 Management Teams of both Thailand Automotive Institute (TAI) and Cherdchai Corporation Limited are taking photo with the Electric Vehicle Bus produced by Thais
On March 19-20, 2020 Mr. Pisit Rangsaritwutikul, TAI President with the management team visited the plant for passenger bus and bus seats production. Khun Surawut Cherdchai, CEO of Cherdchai gave a warm welcome to TAI team and presented its bus innovation development into the S-Curve industry with the commitment to develop the passenger bus industry and other related development which benefits to the automotive industry as the following: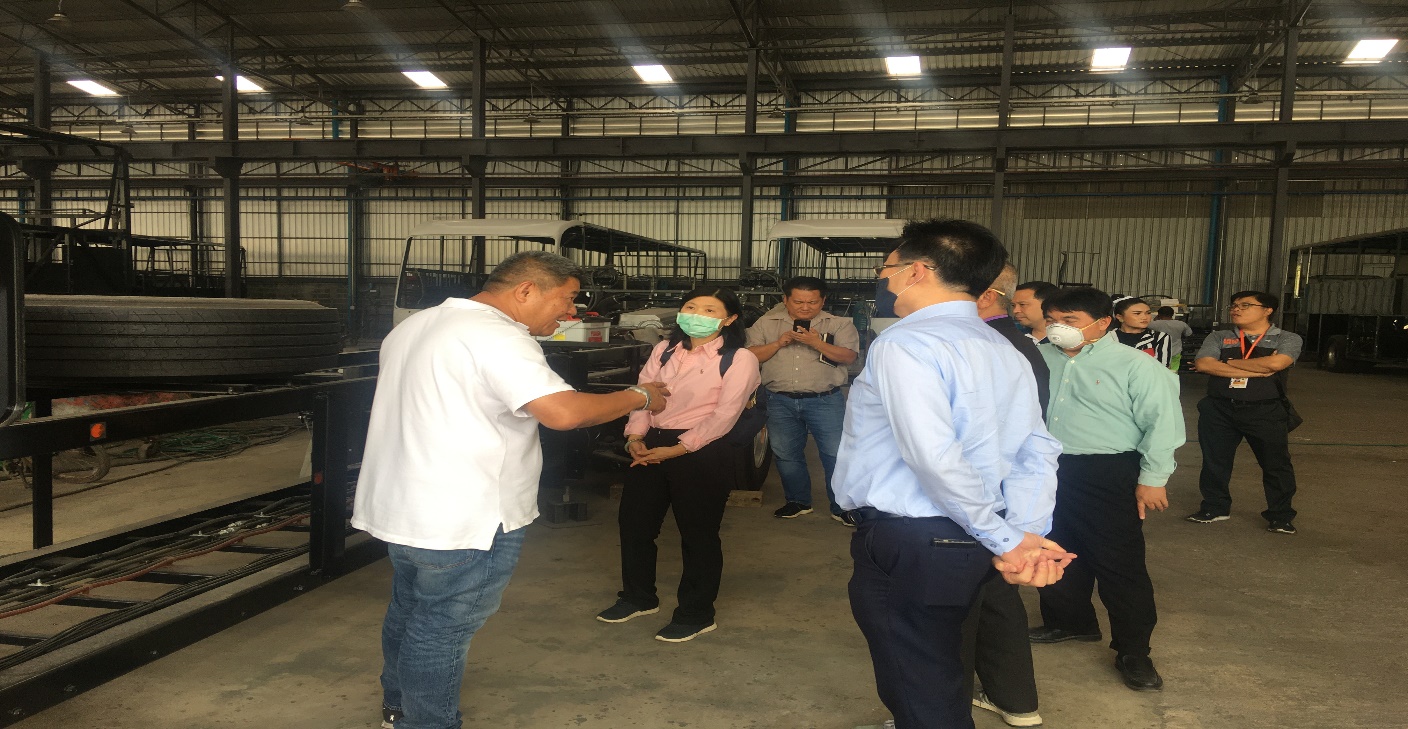 TAI management team visited passenger bus plant of Cherdchai Corporation Ltd.

1. Design and research development for passenger bus innovation in collaboration with Suranaree University of Technology by using academic researches to further industrial innovations and having the overseas study tour projects for academics related to enhance more knowledge development and also establishing the research and development (R&D) section for training the engineering students to be ready for professional works after graduations.

2. Using CAE (Computer Aided Engineering) system to analyze the strength by using computers and software to aid in engineering analysis in structural optimization with consideration of structure strength evaluation and bus body weight resulting in the reduction of development costs and time before actual production for new models.

3. The usability test of electrical equipment and electronic components before actual use for the reduction in the percentage of electrical failures before installation into a passenger bus.
Model design sample using CAE to analyze the structure strength for passenger bus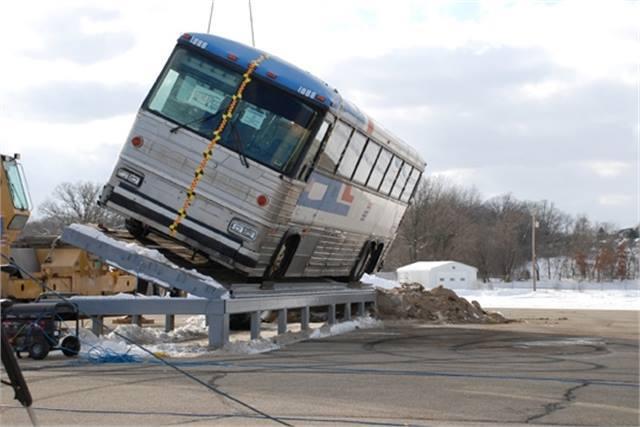 The rollover test for a passenger bus according to UN ECE R66 standard for a structural strength development

Not only Cherdchai Corporation Co., Ltd., there are many more Thai automotive companies have continuously developed and be the prides of Thais and we cannot wait to share with you in the next issues. TAI is pleased to collaborate with all companies for Thai automotive industry development, especially the S-Curve industry to drive Thailand to remain the leader of ASEAN in the automotive industry.
News more