Interpretation of calibration certificate to verify the measuring instruments for laboratory
Articles_News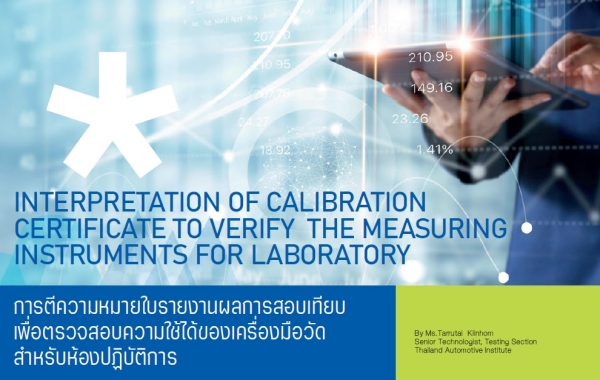 by Miss Tanarrutai Klinhom
Testing, R&D Center, Thailand Automotive Institute
from Automotive Navigatior Magazine issue Jan-Mar, 2020

The measuring instrument is considered an essential equipment for laboratory's sample tests to determine the value of measured samples.The important and necessary factors for measurement consist of the measuring device and method, experience and expertise of the operator, and surrounding condition.

The quality of measurement must be controlled according to specified criteria. If there is any inconsistency between the quality of measurement and the specified criteria, it might negatively affect to the quality and reliability of analyzed result.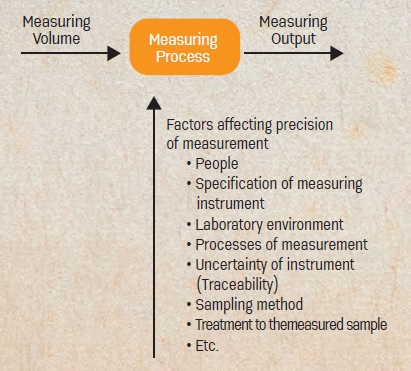 Therefore, the inspection of measurement quality compared with the specified criteria is essential to ensure that such instrument meet the requirements. This could be achieved by calibration of the measuring tools or equipment which is the process to inspect the tools or equipment to determine error of measurement and acceptable deviations, in order to build the reliability before application. To effectively used of verification report, laboratory operator need to understand details indicated in the calibration certification. The key components of the calibration report according to ISO17025 consist of;

1. Laboratory's name and address
2. Name and address of the customer
3. Description of measurement instrument
4. Laboratory's control procedures and calibration standard
5. Calibrated tools receiving date, Calibration date, issuing date
6. Measurement traceability
7. Measurement Uncertainty
8. the environmental conditions for calibration, temperature, humidity
9. Name, Position, and the signature authorized person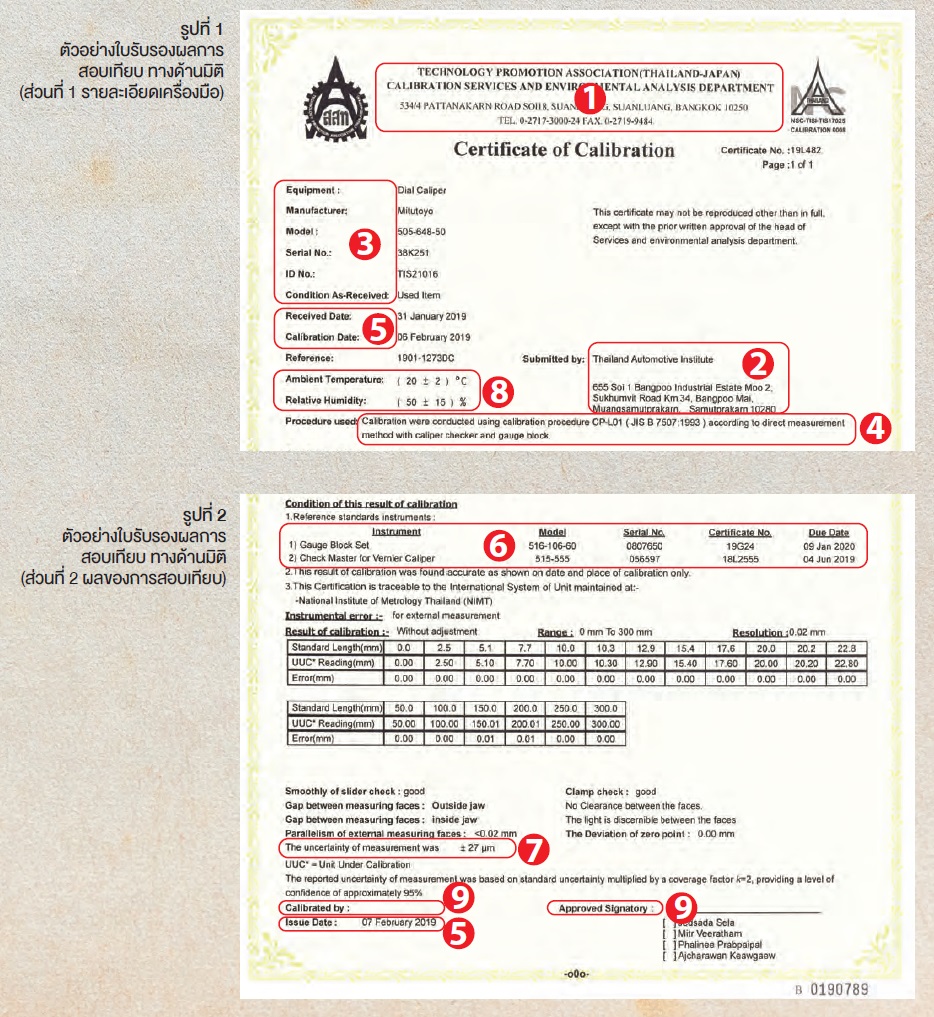 Once knowing the details indicated in the calibration report, the traceability of the calibration result must be performed to determine the deviation by comparing with the acceptance criteria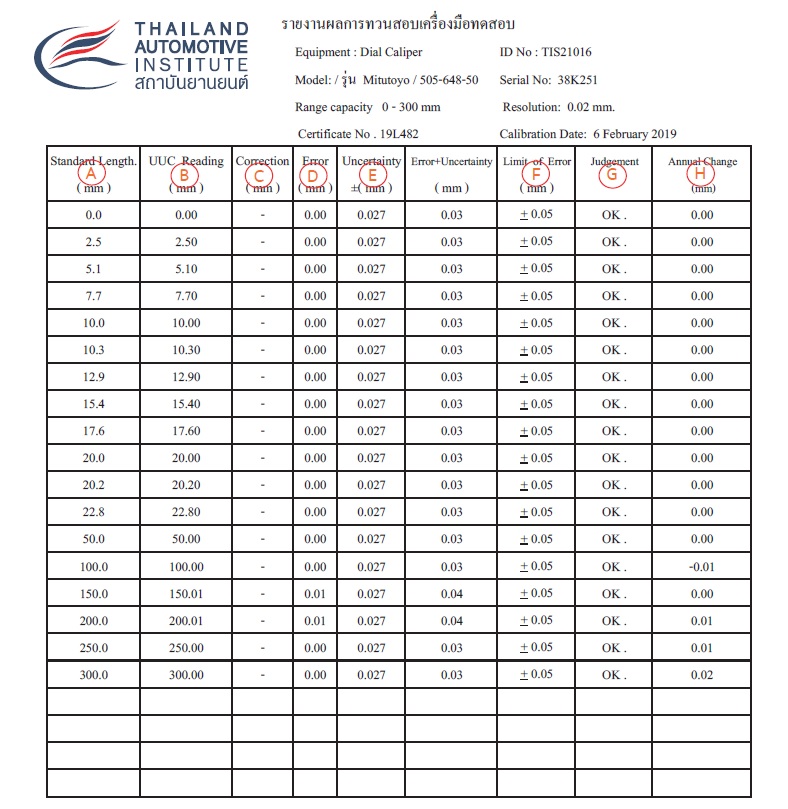 From above example, calibration result of Dial Caliper, it is found from the calibration results that the summation of calibration error (D) and uncertainty (E) does not exceed the specified acceptance criteria (F). Therefore, the instrument is deemed satisfying the acceptance criteria (G) and applicable.

Instrument calibration is considered a significant provision in the laboratory quality system (ISO/IEC 17025). Hence, the calibration of the instrument affecting the quality of data should be available according to the period specified in order to be accurate and reliable of test results.

For more information:
Testing Center of Thailand Automotive Institute
655 soi 1, Bang Poo Industrial Estate, Moo 2,
Sukhumvit Road, Km.34, Muang, Samutprakarn 10280.
TEL : 0-2324-0710-9 Ext.134-135,138
FAX : 0-2323-9598
Email : tsa@thaiauto.or.th Line@ : @thaiauto

News more