ECO Sticker
Articles_News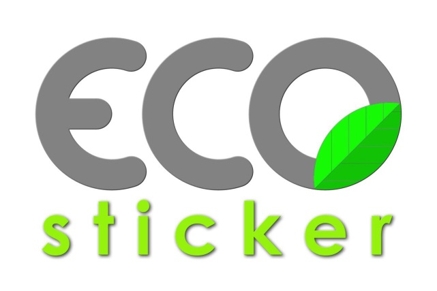 By the Office of Industrial Economics and
Automotive Intelligence Unit – Thailand Automotive Institute
ECO Sticker is still new for Thailand and Asia but in many countries such as the U.S. and countries in Europe have applied this before. There is also the new excise tax for motor vehicle. You may wondering how these are related and how they proceed.
The origination and objective of ECO Sticker
According to the resolution of government on December 18th, 2012 in new excise tax (CO2 tax), Ministry of Industry (MOI) was assigned to define regulation for automotive industry operator and importer to use ECO Sticker, which would indicate fuel consumption rate and carbon dioxide emission (CO2). Thus, MOI collaborates with Ministry of Finance (MOF) to develop Cloud Base Application for ECO Sticker that leads to Sustainable Mobility in all types of motor vehicle. Furthermore, other related government agencies are able to access this database for inspection and calculation for CO2 tax which will be effective on January 1st, 2016.
4-Dimension Benefits of ECO Sticker
Dimension 1 Automotive development leads to the sustainable using of motor vehicle
Consumer is able to compare the specification of each vehicle from ECO Sticker in term of cleanness, Economy and safety for his making decision to buy a car. From using the CO2 tax, fuel consumption rate and safety standard are all motivate car makers to develop their product specifications as equal as cars that are sold in leading countries such as Japan, Europe, Australia or the U.S. This is not only benefits to local consumer that is able to own vehicle with high level of cleanness, economy and safety but also promotion the enhancement of local automotive technology development as same as in those leading countries.
After the declaration of using ECO sticker system along with CO2 tax in 2012, most of automotive manufacturers have developed technology and started to introduce their vehicles with less fuel consumption, less CO2 emission and installation of standard ABS and ESC systems, continuously and tremendously.
Dimension 2 Enhancement the economy, environmentally-friendly and safety
In Thailand, ECO Sticker system and CO2 tax are applied together. They are designed for supporting consumer to find efficient fuel consumption, economy (by fuel consumption referenced rate in urban, in extra-urban and combined), low emission (EURO 4, EURO 5 and EURO 6) and high safety standard vehicle to reduce accident (ABS and ESC standard braking system) and protect passenger in case of unavoidable accident (passenger protection standards of front and side impacts).
Dimension 3 Promotion the impartiality for consumer, operator and tax payment. ECO Sticker system leads to impartiality
1) ECO Sticker allows local consumer to access vehicle's information with the same standard in order to compare specifications of each vehicle before making decision. This protects consumer from exaggerative advertisement and provides impartiality to consumer.
2) ECO Sticker system also delivers impartiality to all automotive manufacturers in competition of vehicle's specification on the same standard basis and there are inspection and certification for all standards by
• Testing in a lab which is certified by ISO 17025
• There are engineers from Thailand Industrial Standards Institute (TISI) or Technical Service unit, accredited from member countries of UN WP29, to monitor throughout the test
• Certification from TISI and/or member countries of UN and stamped with E mark
3) ECO Sticker system is also connected to those vehicles' specification testing and leads to the accurate and explicit calculation of tax rate on the same data basis which buyer is able to examine them. All information of tax payment that buyer receives from seller is the same information that appears on ECO Sticker.
Dimension 4 Accomplishment of the government system into digital
Operating system, to support ECO Sticker operation and CO2 tax, is an IT system which connects information among government agencies and it is the government communication system of industrial and public sectors through the Cloud system. This is the preliminary system which presents the entering of government sector to Digital Economy.
This ECO Sticker system is the collaboration between the Office of Industrial Economics and Internet Thailand Public Company Limited that designed Cloud Based Application for fast and convenience. This is the prototype to develop other government digital systems, as well.

Sample of ECO Sticker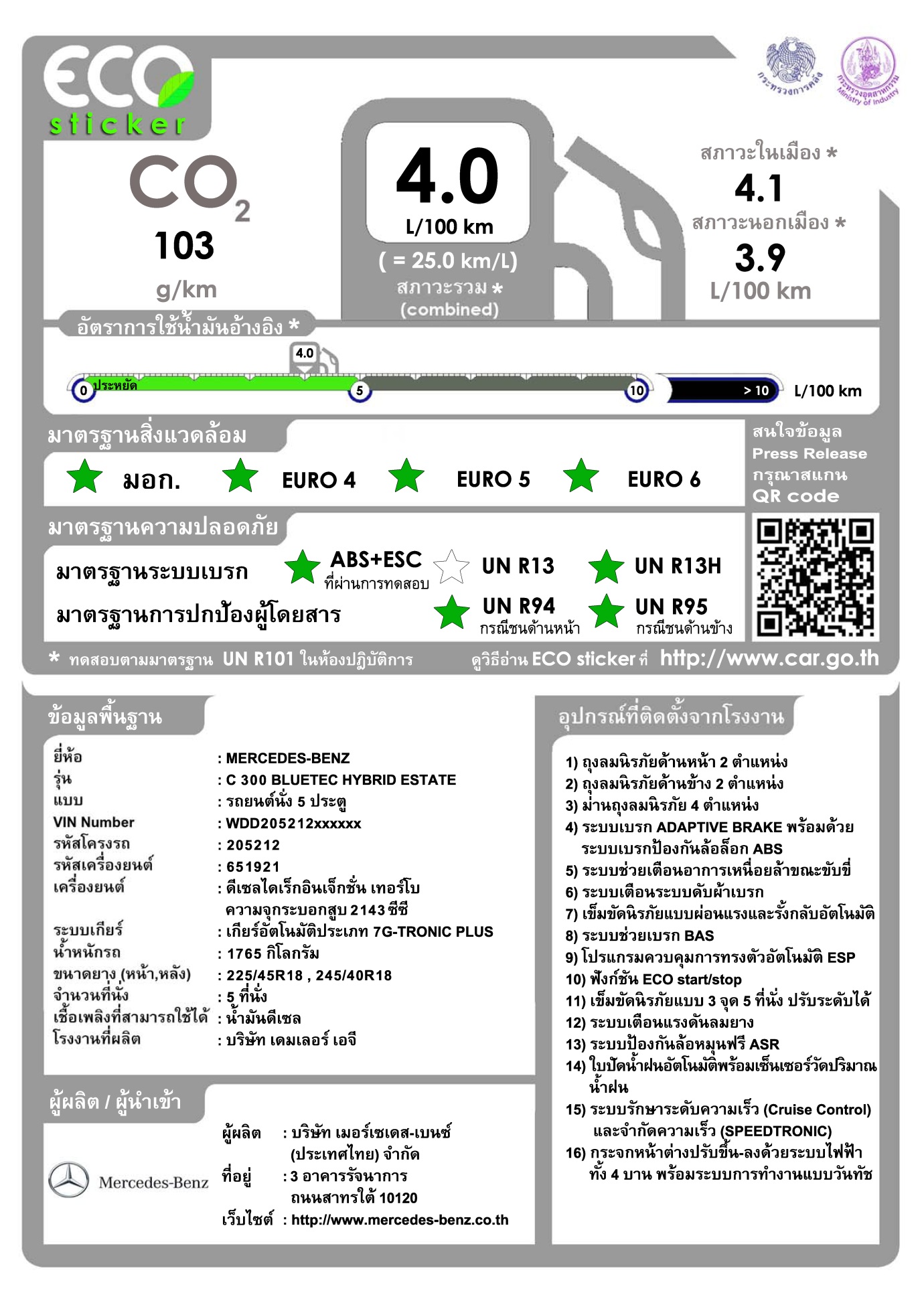 Table of Excise Tax for New Car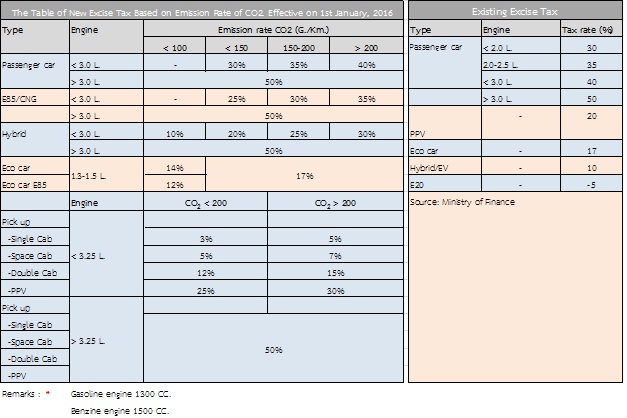 Source: Formula Magazine, Ministry of Finance
The new excise tax will create "New Standard" to Thai automotive industry and motivate manufacturers to develop vehicle with economy and low emission rate. Thus, in the long-run, Thai will have cars with more efficiency.
News more